What Distressed Market Has Taught Real Estate Professionals About Sales and Marketing
02/04/2014 08:19 PM (CST)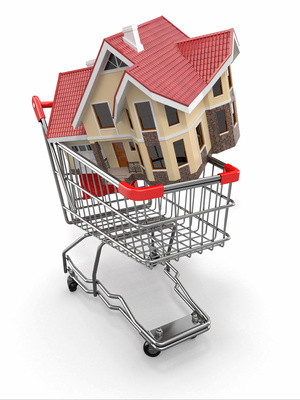 Most people actively involved in selling real estate weren't too happy about the market conditions for the past few years. Despite of all the misfortunes and obstacles, there's one positive thing that came out of this: Realtors learned to educate and inform first and sell later.
This transformation didn't happen easily, but it did change how many real estate professionals approach sales. The experience of working with distressed homeowners taught real estate professionals to become more sensitive and more creative when it comes to sales and marketing. Agents who got involved with short sales learned firsthand that treating homeowners as merely leads or prospects is not going to get them listings.
These agents that survived difficult times usually have a strong web presence, have a grasp on laws and regulations and are not afraid to outsource and delegate tasks when necessary.
Most importantly, they are living by the new rules of sales and marketing.
1. It's never a lead until somebody talks to them. Yes, NODs, Lis Pendes, etc. is merely data. A real lead is once someone talks to a homeowner, gets their contact information, and gets ready to follow up. Then and only then this particular homeowner is your lead. (And you better treat them as a homeowner, NOT a lead!)
2. Permission based marketing always wins over disruption based marketing. There multiple creative ways how to get into a habit of using permission based marketing (Lee Honish's Monster Listing System is one of them).
3. Mailers are a thing of the past. Unless you can design, print and then post cards for free, stop wasting your money. When was the last time you have called the number on the post card that you found in your mailbox and ask to hear more about their services?
4. Door knocking is now reserved for religious groups only. We're not disrespecting religious groups; those who do door knocking usually are continuing a tradition and doing so without any monetary gain. However, real estate agents who choose to engage in door knocking are looking to get a listing. If anything, this is the worst way to score a listing. People are no longer buying vacuums at the door, why would they trust a stranger who showed up uninvited at their door to successfully sell their house?
5. No method of marketing will ekiminate a need of talking to a homeowner face to face. If you are unable to offer information instead of a sales pitch and commission breath, not willing to follow up, follow up, follow up.. you should consider a different career path.