Should Real Estate Agents Take December Off?
10/30/2014 08:37 PM (CST)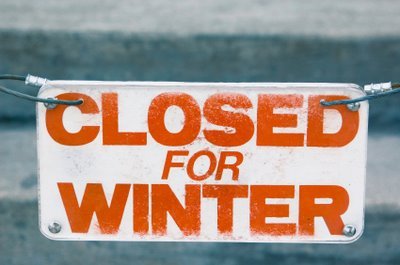 It is very prevalent among potential sellers to think that November and December are the worst months to sell one's house. The reasons for this thinking are that people go on vacation, holidays distract attention, bad weather may inhibit some buyers, and many real estate agents discourage home sellers from winter listings.
A long-standing practice of real estate professionals is to take homes off the market around Thanksgiving in order to "refresh" the listing for the New Year, and then relisting it in the spring. Agents may also tell homeowners who are thinking of putting their home on the market to wait until March, since more homes sell better at that time of the year.
Many real estate professionals go into a hibernation of sorts in November, often times taking most of December completely off. If you're a successful broker running a well-oiled business machine of an office with multiple agents working under you, it's not a bad idea: your business will continue producing even when you're not around.
However, if you're a real estate salesperson (especially one who's having a rough year), you absolutely shouldn't go into winter hibernation nor should you advise your clients against listing their homes ASAP.
The fact is if someone wants to sell their home, there are a number of reasons and advantages to putting it on the market during the end of year/winter season. More than 90% of the home buyers do their initial searching online, and mostly do so in the evenings. Even if they are out of town visiting relatives, they have internet access.
According to Michael Edlen, a California based real estate consultant, a growing number of home seekers are far more mobile, and are looking for homes more frequently as relocation for professional reasons is imperative.
People who are searching online can only look at the current inventory available. These buyers will choose from the homes that are actively listed at the time they are in the market to buy. Therefore, those that are not listed will miss consideration.
There may be fewer showings during November and December than many other times of the year. However, those potential buyers who are looking at homes then may be more motivated and serious about buying and some buyers will actually have more time to look at homes during the holiday period. Because they have fewer homes to select from with the lower inventory level, any seller whose home is on the market will have less competition.
In addition, one cannot forget that many real estate markets are still far from being completely recovered. This means that a prudent real estate agent should be on a lookout for other types of listings besides traditional equity deals.
If a homeowner is facing foreclosure and you're in position to help them avoid the worst and go with a short sale, there's always a sense of urgency. You simply can't tell them to wait till January or later. These days, waiting while being behind on your mortgage payments means more or less imminent foreclosure.
If you're a real estate professional who needs to make that sale, taking time off in winter can mean saying "no" to potential listings and commission.