Short Sale Auctions, For Better or Worse: Nationstar, Ocwen
03/11/2014 06:31 PM (CST)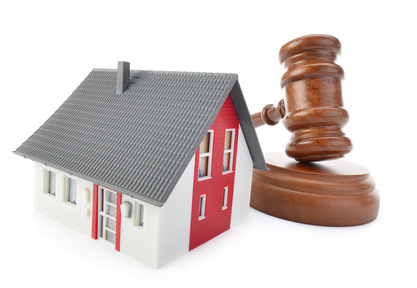 The following news post is on behalf of our sister company, National Closing Center (NCC).
Just like any other short sale processing entity in the United States, NCC has experienced an increase of short sales in the past three months. Recently, RealtyTrac released its U.S. Foreclosure Market Report for January, 2014. The report noted an 8 percent increase of reported properties from the previous month, citing 124,419 properties in foreclosure filings (default notices, scheduled auctions, and bank repossessions).
"The monthly increase in January foreclosure activity was somewhat expected after a holiday lull, but the sharp annual increases in some states shows that many states are not completely out of the woods when it comes to cleaning up the wreckage of the housing bust," said Daren Blomquist, VP at RealtyTrac. "The foreclosure rebound pattern is not only showing up in judicial states like New Jersey, where foreclosure activity reached a 40-month high in January, but also some non-judicial states like California, where foreclosure starts jumped 57 percent from a year ago, following 17 consecutive months of annual decreases."
All in all, this is a good sign for real estate agents working in a short sale niche. Bad news, at least from the perspective of real estate agents, is an increasing use of auctions as a way to dispose of a "short" asset by servicers and lenders.
NCC has encountered first-hand how frustrating and financially unrewarding sales through popular auctions services can be. Furthermore, the use of auctions often times eliminate NCC as a processor, so real estate professionals that rely on their services (as well as RealtyProx platform) are forced to deal with other entities.
Many of Nationstar's pre-foreclosure servicing policies and procedures have real estate agents across the nation very unhappy due to their relationship with auction.com. Good news is that Nationstar does allow NCC to continue actin as a processing entity even though the property might be sold on Auction.com. So, this is a big benefit for our clients.
Unfortunately, another big player, Ocwen, has made some dramatic changes within their approval process that does not allow NCC to participate in the processing.
The main reason is the fact that Ocwen has teamed up with HubZu. The latter is a marketing company that markets properties so the highest bidder can purchase the listing. This changes Listing Agent's agreement with their Seller. Because of the new policy, the Listing Agent's commissions are lowered to 2.5%. Auctioneers are keeping 1% to auction the property and process the short sale.
If the property serviced by Ocwen is selected to go on the auction block, they will take over the short sale completely. NCC will no longer be the processing entity and even the current buyer, after the contract is executed, will have to bid for the property.
NCC has contacted Ocwen trying to obtain an explanation as to what criteria in determining which property is chosen for an auction. Unfortunately, they did not provide a clear answer. We were under an impression that they are still in process of putting rules and procedures in place. However, NCC is able to find out in initial stages whether the property is going to be sold in an auction, so we can warn the Listing Agent and the Listing Agent can then inform the homeowner.
A word of caution to our clients: make sure you are in constant contact with your NCC processor. They are the best resource when it comes to statuses of your short sales. Don't hesitate to ask questions so we continue provide the best service to our clients—homeowners, at the same time making sure we don't set unreasonable expectations.