Chicago is Still Underwater and Could Use More Investor Love
01/14/2014 01:25 PM (CST)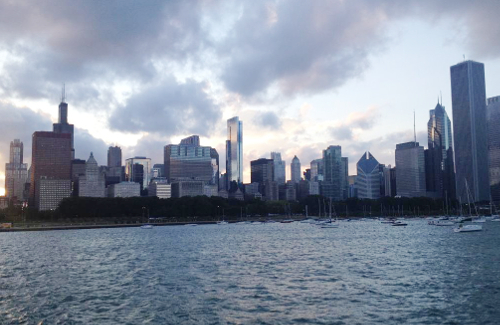 Despite all the optimism surrounding the real estate market, a new study by RealtyTrac paints a very different picture for Chicago and the Land of Lincoln in general. According to the study, Chicago market remains particularly hard hit by the real estate crisis, with as many as a third of all homes considered "deeply underwater".
More than 700,000 properties in the Chicago-Naperville-Joliet metro area had a LTV ratio of greater than 125 percent. Within the city limits, some areas of Chicago struggle worse than others with housing issues, particularly foreclosures.
In addition, the U.S. Home Equity & Underwater Report for December 2013 showed Illinois was one of the highest states nationwide for residential properties considered deeply underwater, with 32 percent of all properties labeled as such. Interestingly enough, despite all the hype about how "hot" the Las Vegas market was, Nevada overall had outranked Illinois as the state with even higher percentage of underwater properties (38 percent), with Florida trailing at 34 percent.
This is pretty much how things used to be 3 years ago.
We'll leave it to experts to assess and decide why there are so many underwater properties in the Chicago market. No doubt, however, that the judicial foreclosure process, relatively high unemployment, and lack of love on investors' part (compared to, let's say, the California market) are among contributing factors.
With the situation rather bleak, is there anything positive here for the real estate community? In fact, there is. First of all, you can still do short sales all day every day in Chicago and its suburbs. If you're not impressed by the latest short sales numbers, that doesn't mean the potential is not there. Every underwater property is a potential short sale. You can call it a strategic short sale or whatever your label of choice is, if a homeowner is currently underwater in or around Chicago, there's a way to help them by doing a short sale.
Secondly, if you haven't gotten on the investor bandwagon, you should. If you're more risk averse and you're a real estate agent, at least work with investors and make your commissions. Chicago is not getting enough attention from investors and, yes, there are still plenty of decent investment opportunities; from great investment properties in Roscoe Village under 1 million to cheaper options in the West Suburbs to dirt cheap properties on the South Side.
If you need investment advice or a rehab partner, we recommend Juco Group, which is part of the RealtyProx network.