Diversify, But Don't Abandon Short Sales Yet
08/07/2014 01:49 PM (CST)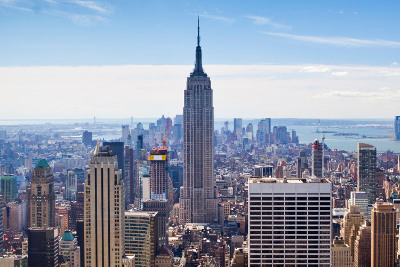 "The Wall Street Journal", "The New York Times", and National Association of Realtors have recently pointed out that the real estate marketing is cooling off. This means that in order to succeed in the current market real estate professionals must diversify and should not abandon short sale listings and distressed real estate in general.
According to The Wall Street Journal, the "epic" real estate recovery is over, especially if the Federal Reserve begins raising interest rates next year. If this happens, it could become harder to make money from real-estate investments, the analysts say.
Home prices around the U.S. rose 9.3% in May from a year earlier, according to the Case-Shiller index. But that rise was less than forecast and represented the lowest annualized gain since February 2013. On a monthly basis, home prices fell 0.3% in June, the first negative month since January 2012.
According to National Association of Realtors, after three consecutive months of solid gains, pending home sales slowed modestly in June.
The Pending Home Sales Index, a forward-looking indicator based on contract signings, declined 1.1 percent to 102.7 in June from 103.8 in May, and is 7.3 percent below June 2013 (110.8).
Pending home sales in the South dipped 2.4 percent to an index of 113.8 in June, and is 4.3 percent below a year ago. The index in the West inched 0.2 percent in June to 95.7, but remains 16.7 percent below June 2013.
NAR forecasts existing-homes sales to be down 2.8 percent this year to 4.95 million, compared to 5.1 million sales of existing homes in 2013.
At the same time, "The New York Times" blog goes even further, declaring that "To put it mildly, the future is bleak for real estate. So, I'm going to stick with my theme that only fools and suckers should be buying homes these days."
According to NYT, most buyers in the hottest real estate markets, such as New York, are foreign, especially Chinese investors. Currently, they are exploiting an existing tax loophole by setting up shell corporations and avoiding extra taxes.
"The IRS ruled that a foreign investor who enters into a total return swap that is tied to a broadly based U.S. real estate index will be exempt from FIRPTA. And this explains why so many shell corporations, as New York Magazine recently published in its "Stash Pads" article, are on public record as being the buyer, and not an individual name. "
There are whispers on Capitol Hill that U.S. law makers are thinking of closing that loophole. If this happens, New York and other markets that depend on foreign investors are going to experience a major slowdown and or even a burst of a bubble.
It is fair to note that analysts still think that buying property as a primary resident is a good investment, mostly because today financing costs are extraordinarily low. It's not uncommon to get a 30-year mortgage at around 4 ½ percent.